Professional Translation Software
Instantly translate foreign languages with one click.
Translate full documents in PDF, Word, Excel, Powerpoint and keep your formatting.
Are you saving money on translation costs yet?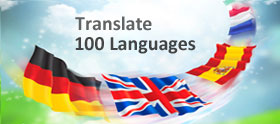 Translation Software Saves Money
Translate text with just one click and save on translation costs. With our translation software you can instantly translate chat conversations, emails, documents and even entire websites to and from English, Spanish, French, over 150+ languages.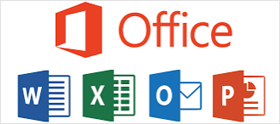 Translate Full Documents
Convert full documents, no matter how large, while retaining your original formatting: layout, images, tables, headers, bullets. Fast one click translation for Word, Excel, Powerpoint, Outlook, PDF, HTML, and many other of your favorite programs.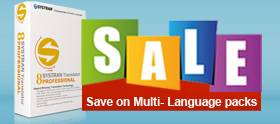 SALE on Systran Software
Need to translate a variety of different languages? Save by ordering one of our multilingual packages. The more languages you order, the more you save! Hurry and grab yours today and you'll also get our bonus Video Training bundle!
New Product
SYSTRAN Pure Neural ® Translation
SYSTRAN recently released the world's first translation software using deep learning and artificial intelligence. Much like a human translator would learn to translate, the Pure Neural translation engine simulates the human brain, which has led to remarkable improvements in translation fluency and accuracy.
Available in Cloud or Server Editions.
Schedule a Live Demo and Test Translation
SYSTRAN Products
Select the Level of Accuracy You Need
Three main products to choose from.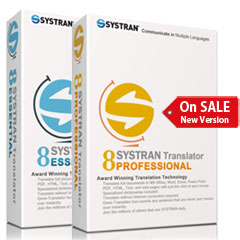 SYSTRAN Desktop Software
Installs on your Computer
Secure behind your Firewall
No Internet Required
Gisting Level of Accuracy
Rule Based Translation Technology
Edit Documents in Word
Over 50 Languages Available
Prices Start at $79.00
SYSTRAN Desktop Products
Available in SYSTRAN Professional and SYSTRAN Essentials.
Designed for the individual or small company needing to translate documents from thier local computer.
Uses Rule Based technology for a high gisting level of accuracy. Build additional dictionaries with your own terminology to increase accuracy.
Instantly translate full documents and retain your original formatting. Choice of products that can support, Word, Excel, Powerpoint, Outlook, and PDF.
Translation Engines: Rule Based
Pricing: Starting at $79.00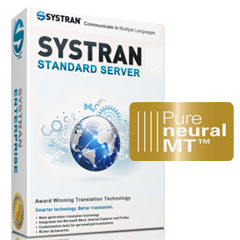 SYSTRAN Enterprise
Installs on your Server
Secure behind your Firewall
No Internet Required
Highly Accurate Translations
Pure Neural Translation Technology
Side by Side Editing Tools
Choose from over 150+ Languages
Annual or Perpetual Licenses
SYSTRAN Enterprise
Designed for companies that need software installed on internal servers for additional security compliance and larger translation jobs.
Includes the highly accurate Pure Neural translation engine as well as Statistical and Rule Based.
Over 150+ language combinations available and more coming soon.
Additional features available -MS Office Applications, Dictionary tools, Translation Memory, API, plugins for Voice, Skype, and more.
Translation Engines: Rule Based, Statistical, Hybrid and Pure Neural Engine
Pricing: Request Quote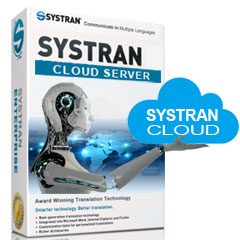 SYSTRAN PNMT Cloud
Translate in the Cloud
Powerful Secure Servers
Internet Required
Highly Accurate Translations
Pure Neural Translation Technology
Side by Side Editing Tools
Includes 10 Languages
Annual or Monthly Subscriptions
SYSTRAN's Cloud (Best Seller)
The highly accurate, Pure Neural translation technology is now available for a fraction of the cost.
Designed for a wide range of customers that need the power and features available in an enterprise edition, but without the costs of running your own server.
Sign up and start translating immediately, perfect for anyone small or large, companies, professional translators and more.
Translate direct from your browser by uploading a file to be translated, then open in Word, Excel & PowerPoint..
Translation Engines: Pure Neural Engine
Pricing: - Request Quote / Free Demo